Chautauqua Season Events
Click Image to Zoom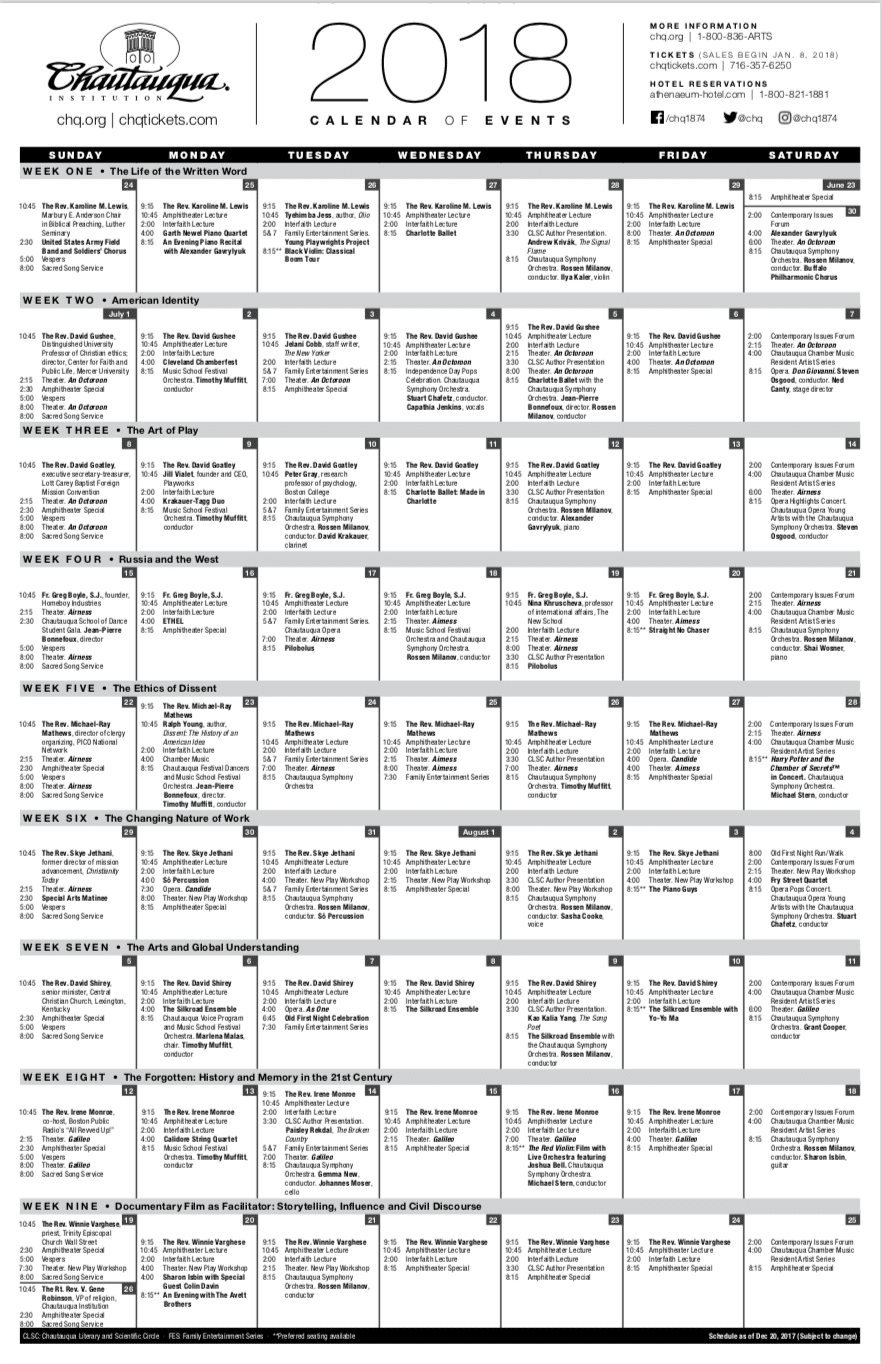 Why Stay at The Spencer for the Chautauqua Institution Season?
The Spencer Hotel and Spa is a charming, literary-themed boutique hotel located in the heart of the Chautauqua Institution. Our guests can view speakers in the amphitheater from their porches and are within walking distance of all other events in Chautauqua Institution.The Spencer Hotel provides a warm community atmosphere surrounded by literature, art, theater, music, and ongoing learning. Guests at the Spencer Hotel receive a hot breakfast daily, and dinner Monday-Friday. See the schedule below to pick which week you will be spending with us. We cannot wait to see you this summer!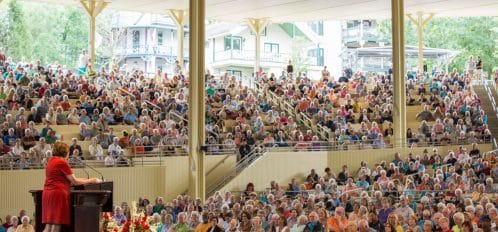 Chautauqua Institution 2018 Weekly Themes
For Love of the Written Word
Week Highlights: Three Taps of the Gavel address, Charlotte Ballet, The Chautauqua Prize presentation, Fences by August Wilson, CTC Young Playwrights Project, and 61st Chautauqua Annual Exhibition of Contemporary Art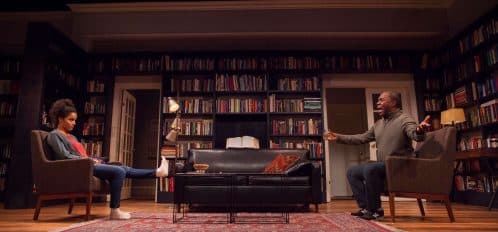 Humans are storytellers and story-readers, and, in this week, we celebrate the written word — as well as those who create it, and those who delight in it. We honor the act of writing, but perhaps more importantly, we celebrate the community that reads together, whose members see each other in a new light thanks to the shared experience of a book. We open the 2018 season with a weeklong festival that brings together Chautauqua's numerous literary traditions. The 2018 Chautauqua Prize will be presented this week, and the Chautauqua Literary and Scientific Circle, the Writers' Festival, and the Writers' Center will celebrate their literary contributions to Chautauqua and the world writ large.
American Identity
Week Highlights: Annual Community Band concert, Charlotte Ballet, Cirque Montage, "Verdi Requiem" with Buffalo Philharmonic Chorus, Independence Day Pops Celebration, Stuart Chafetz (conductor), Capathia Jenkins (vocalist), Fences by August Wilson, and 61st Chautauqua Annual Exhibition of Contemporary Art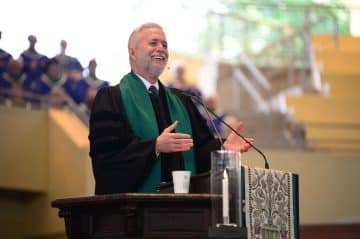 Who are we as Americans? Everyone has their own definition of the American identity, and most agree it's being lost. A recent poll from The Associated Press-NORC Center for Public Affairs Research found that 71 percent of Americans feel the United States is losing its national identity — that is, the beliefs and values the country represents. During this week, we reach across the aisles of both politics and faith. We examine how we've defined American identity throughout our history and the stories we've told to shape that identity; the political, economic and social factors that shape our contemporary definitions; and what these different national identities — at times in conflict with one another — mean for our democracy and the prosperity of all Americans. We'll consider whether a new foundation of American identity is necessary — or even possible.
The Art of Play
Week Highlights: Bird, Tree & Garden Club House Tour, Charlotte Ballet with the CSO, Don Giovanni by W.A. Mozart, Alexander Gavrylyuk (piano), New Play Workshop No. 1, and 61st Chautauqua Annual Exhibition of Contemporary Art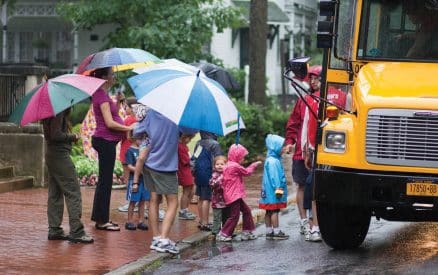 Play is critically important in the social and emotional development of a child, but research also tells us that play shouldn't end when we grow up. This week, we take a multigenerational approach to play, to the act of instructive fun. How does play help people of all ages build community, keep our minds sharp and strengthen the relationships with those we love? From the free-spirited, free-form play of youth to the intellectual challenge of puzzles and games to the creative problem-solving exhibited in boardrooms, we examine the science behind the importance of play, the changing culture of play and gaming, and the innovative work aimed at improving our personal and professional lives through play.
Russia and the West
Week Highlights: "Shostakovich's Leningrad" a CSO-MSFO collaboration, Airness by Chelsea Marcantel, and 61st Chautauqua Annual Exhibition of Contemporary Art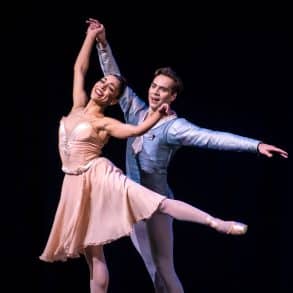 A quarter-century has passed since the collapse of the Soviet Union — and the promise of a new relationship with the West — yet we find ourselves at what some consider the brink of a new Cold War. What has happened to damage relations between Russia and the West over 25 years, how have power dynamics changed in the age of digital and information warfare, and what must we understand about the recent history of Vladimir Putin's Russia and its relationship with the West and the world? Building upon the work of the Chautauqua Conferences on U.S.-Soviet Relations of the 1980s and 1990s, we reaffirm our need for a deeper cultural understanding of Russia, its history, and its people.
The Ethics of Dissent
Week Highlights: Chautauqua Piano Competition, Alumni Gala, Candide by Leonard Bernstein, Airness by Chelsea Marcantel, and Chautauqua School of Art Annual Student Exhibition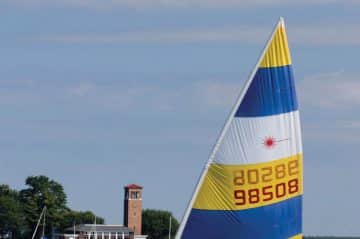 If dissent is the "highest form of patriotism," at what point does dissent become harmful subversion? How does the First Amendment color the American debate on this subject, and what about other countries where these protections are nonexistent or less explicit? Is violence ever justified, and, if so, at what cost? In this week, we'll examine the obligations of active citizens and cultural critics, look at the role dissent has played in the development of democracy and a muscular civic dialogue, and consider how dissent has changed — in the forms it takes, how it is responded to, and the rules by which society allows or prohibits it.
The Changing Nature of Work
Week Highlights: Sō Percussion, Candide by Leonard Bernstein, Sasha Cooke (Mezzo Soprano), Harry Potter and the Chamber of Secrets, New Play Workshop No. 2, Chautauqua Shcool of Art Annual Student Exhibition and Stroll Through the Arts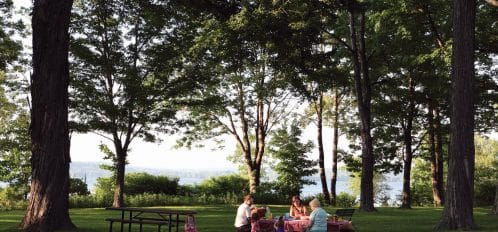 The state of work in America exists in contradictions. Wealth creation is up, but the per-capita GDP is stagnating. Working-class wages have been flat for decades, but the "gig economy" is booming. This week we study the nature of work in this country, examining the future of automation, the changing role of labor unions, the identity politics of the working classes, and the disappearing line in work-life balance. We look across generations and social classes, seeking to find who we are in a culture that ties identity to the jobs we hold, and reclaiming and honoring the dignity of work.
The Arts and Global Understanding:
A Week Featuring The Silk Road Ensemble with Yo-Yo Ma
Week Highlights: Old First Night Run/Walk, Old First Night, CLSC Recognition Day, The Silk Road Ensemble with Yo-Yo Ma, Fry Street Quartet, As One by Laura Kaminsky, Mark Campbell, and Kimberly Reed, Galileo by Bertolt Brecht, and Open Studio Night at School of Art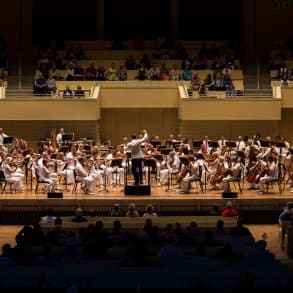 Art can create a culture; it can cross borders; it can sing of possibility. In this week of performances, lectures and workshops led and influenced by the work of The Silk Road Ensemble with Yo-Yo Ma, we focus on the role of art — particularly music — in a culture, with an eye toward cross-cultural collaboration and global understanding. We explore and celebrate cultures different than our own; we examine critically the path of good intentions leading from cultural tourism to cultural appropriation, and we look for ways that earnest understanding and a shared loved of our art and each other can perhaps change the world. The Silk Road Ensemble opens the week's lecture platform exploring the notions of home through distinct traditions and personal stories, and continues its Chautauqua residency with master classes and performances. The week culminates with a morning presentation and evening performance by renowned cellist and Silk Road Ensemble founder/artistic director Yo-Yo Ma.
The Forgotten: History and Memory in the 21st Century
Week Highlights: Galileo by Bertolt Brecht, and Calidore String Quartet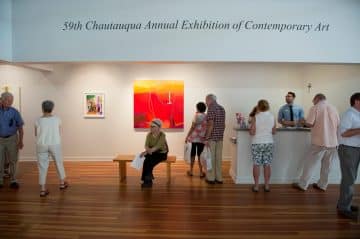 It is said that those who do not remember their history are doomed to repeat it. So we look to that history, and to the communities, movements, and ideas existing at the fringes of our world today. What do we forget, at our own peril? How can we be stewards of remembering, and what must we remember? We are responsible for the histories of our societies, our families, and of our own individual selves. How can we preserve, honor, and ultimately learn from what was and what is? This meeting of the past and present hinges upon what — and who — we must remember.
The Impact of Cinema: Storytelling and Social Change
A Chautauqua Food & Film Festival
Week Highlights: Three Taps of the Gavel address, Season finale performance, and Chautauqua Institution Food & Film Festival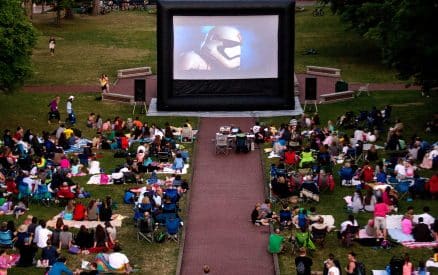 With crowdsourcing, social media campaigns and new distribution channels, films aimed at effecting social and cultural change have found audiences unlike any time in the history of the art form. But how do we measure the impact of such feature and documentary films — from changing minds to changing policy? To close the 2018 season, filmmakers and film lovers gather for a weeklong festival featuring screenings and conversations in venues throughout the grounds, all alongside the Institution's renowned lecture and arts programs. We consider the filmmaker's role and intentions as artist, storyteller, journalist, advocate and activist; the business decisions that influence the distribution and marketing campaigns behind such films; and the effectiveness of films to create empathy — and prompt action — in its audiences.